Results
Karnali Pradesh Lok Sewa Aayog Written Exam Result of Computer Operator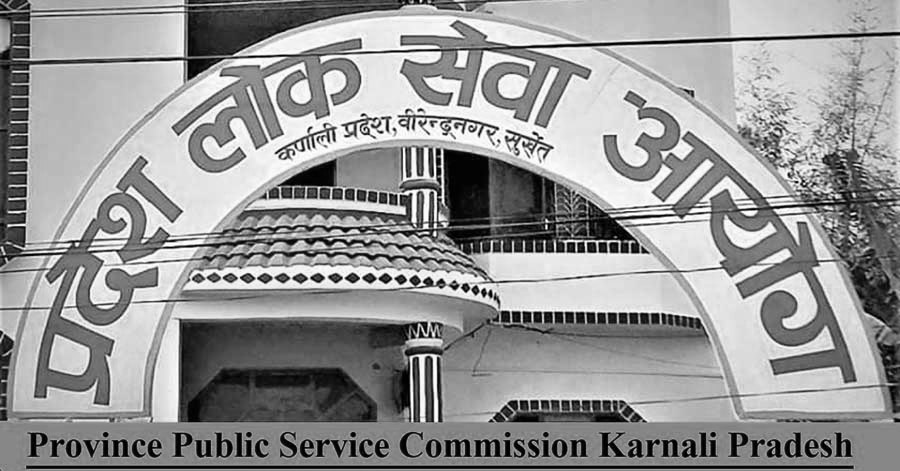 Written Examination Result Publication Notice of Province Public Service Commission, Karnali Pradesh
Notice no. 321
Dated 2080/02/14
This notification is being published to inform all concerned individuals about the results of the written examination conducted by the Province Public Service Commission, Karnali Province, Birendranagar, Surkhet. The roll numbers, names, and candidates' names who appeared for the examination are listed below in alphabetical order and have been selected for the practical test and interview.
Selected candidates are required to submit the following documents to the Commission, one day before the scheduled date of the practical test and interview:
2 copies of passport-size photographs
2/2 copies of their obtained certificates
2/2 copies of the first page of the application form
1 copy of the application form
Candidates must attend the Commission's office to submit the documents. It is advised to arrive at the office 1 (one) hour before the scheduled time of the practical test and interview. Please bring your Nepali citizenship, complete certificates of educational qualification, and admit card. Even if it is a public holiday, the scheduled program will continue as usual.
Service: Miscellaneous
Position: Computer Operator
Written examination Operated Date: 2079/12/19
Level: Fifth
Advertisement No.: 600-601/2079/080
Total Candidates Required: 5 (Open 2, Women 3)
Total Candidates Appeared in Written Examination: 722
Total Candidates Selected for Interview: 15 (Open 7, Women 8)
Practical Date and Interview Details:
Date: 2080/03/15
Practical Time: 8:00 AM and 9:00 AM
Interview Time: 2:00 PM
Venue: PPSC Office, Birendranagar, Surkhet
Note:
The answer sheet of the candidate with roll number 771 has been canceled as the objective "key" was not mentioned.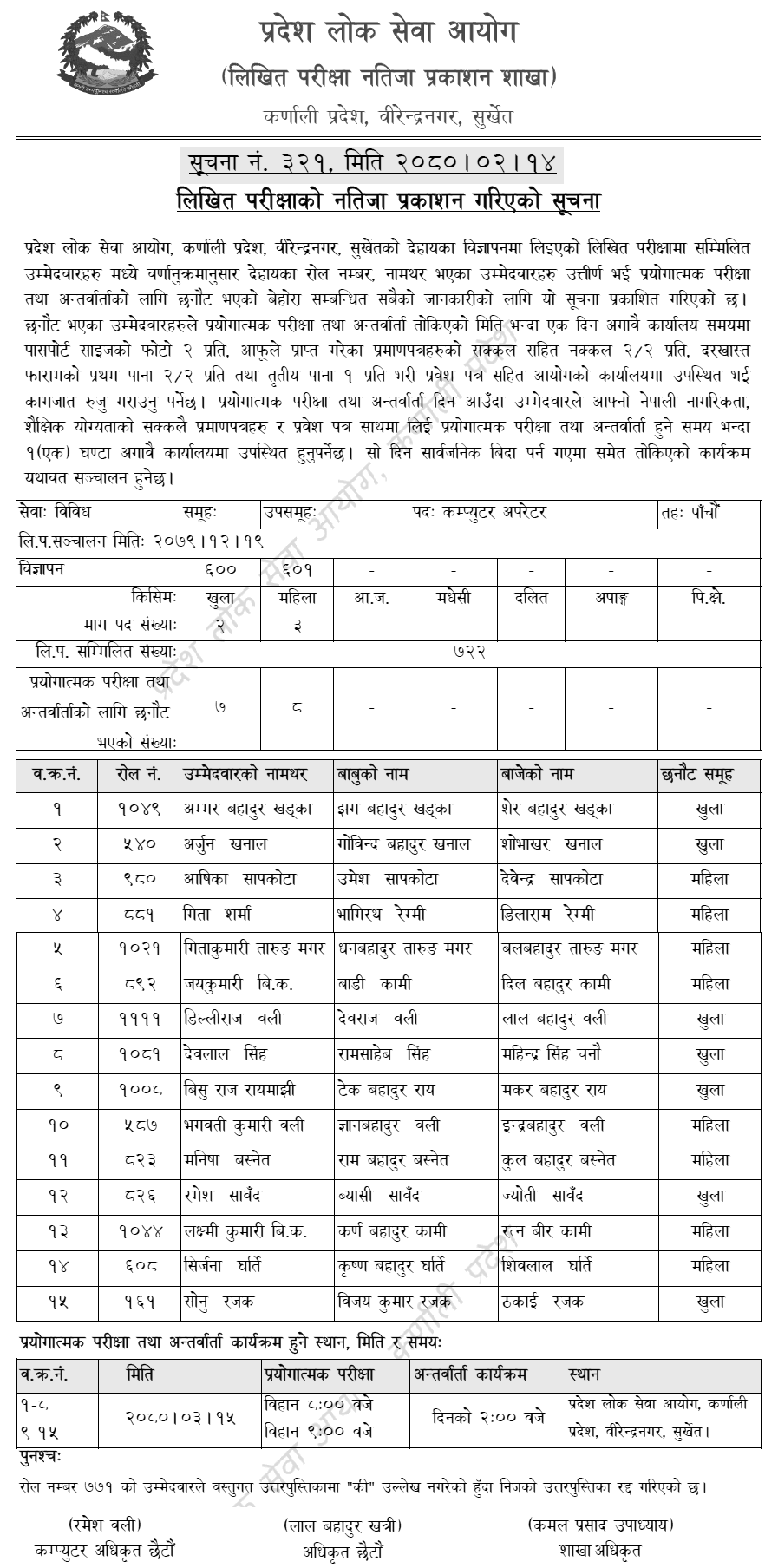 Written Exam Result
PPSC Karnali
PPSC
Notice
Karnali Pradesh
Surkhet