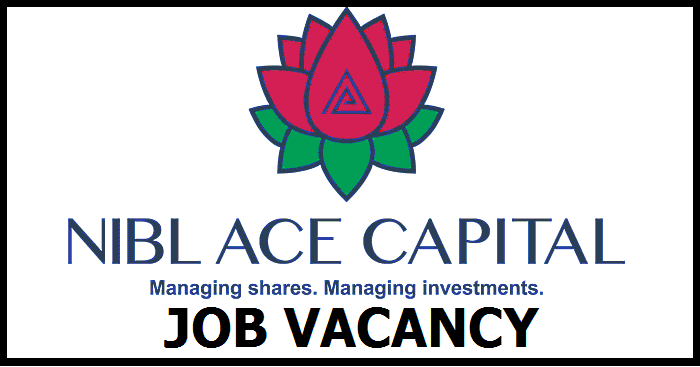 NIBL ACE CAPITAL Vacancy Announcement
With the vision to expand and strengthen the management team. NIBL Ace Capital Ltd. is inviting applications from self-motivated, dynamic and competent Individuals in the following positions:
Position: Chartered Accountant                                               
Number of requirements: Few
Position: Mid-level to Managerial level
Required Qualifications
Chartered Accountant/Centhed Chartered Accountant/Chattered Financial Analyst from a recognized
Must have a minimum of 2 years of work experience in Investment Management, Due Diligence, Valuation, Taxation, or Audit.
Besides thorough knowledge of Specialized Investment Fund setup & operation, also requires an understanding of Nepalese Capital Markets, Banking Procedures, Financial Research and Analysts, Portfolio Management, Mutual Fund, Treasury Fund Management, Risk-Return Analysis, Securities trading processes, and other Investment Banking activities and knowledge of prevailing corporate
Responsible for:
Financial Modelling,
Analysis of Financial Statements,
Risk Analysis and Management,
Equity Research Analysis and high proficiency in MS Excel and others.
If you possess the teal to work in a professional team and meet the requirements, log on to https://jobs.niblcapital.rigohr.com and apply.
The deadline for applications is 17:30 hrs, 24th Jestha 2080.
This Vacancy was First Published on 2080 Jestha 9